ABOUT
This is a companion site to the Mapping Islamophobia Project main site which documents and makes legible Islamophobia incidents in the United States and the ways in which Muslim Americans counter it.
What
Anti-Muslim hostility has been on the rise in recent years in the United States. In response, Muslim Americans have engaged in variety of outreach efforts to counter the rise of Islamophobia. These efforts take the shape of open mosque houses, nation-wide conventions, interfaith dialogues, dinner parties, and "Ask a Muslim" events. They are organized by large Islamic organizations, local mosques, college students, and individual families. This site showcases how Muslim Americans, individually and collectively, are responding to this troubling trend.
Why
Islamophobia has increasingly become part of the American public life. At the same time, we see vital efforts from American Muslim communities to counter this trend. However, the persistent exposure to public hate and the demand on Muslim Americans to exonerate themselves from public suspicion severely limits their ability to freely and voluntarily participate in public life.
How
This site engages with data from the Mapping Islamophobia Project, which documents and makes legible both instances of Islamophobia and the response of Muslim Americans. To supplement the project's data-driven main site, this site explores specific stories that exemplify the humanizing work of Muslim Americans. More specifically, the site considers six distinct events and individuals representing the six main categories of our dataset. In addition to the extensive dataset from the Mapping Islamophobia Project, the site also draws from notes and interviews conducted in field work.
Categories of Humanizing Work
We organize outreach efforts of Muslims Americans into the following six categories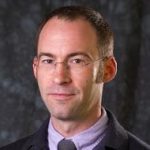 Caleb Elfenbein
Associate Professor of Religious Studies and History at Grinnell College
Primary investigator of Mapping Islamophobia Project, serving as a project editor and mentor.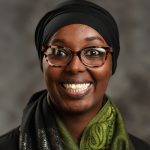 Farah Omer
Senior at Grinnell College
Serves as a contributor to Mapping Islamophobia, collecting and entering data.
Katherine Walden
Digital Liberal Arts Specialist at Grinnell College
Member of Grinnell College's Digital Liberal Arts Collaborative, Katie provides essential digital and technological support to the project.